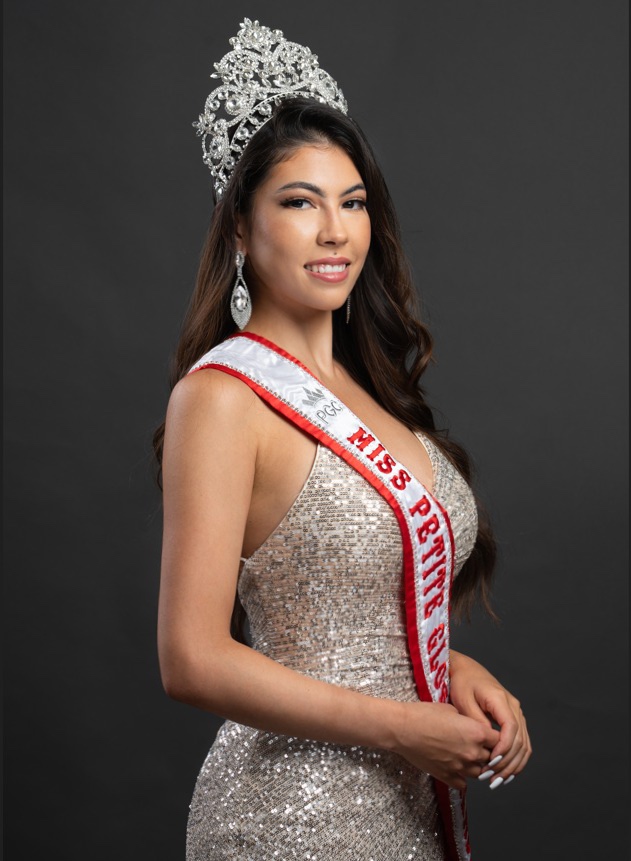 March of 2020, the lives of Canadians across the country changed forever. COVID-19 was sweeping the entire world with fatalities in the thousands. For the first time, Cierra was asked to stay at home and to continue her studies online. As she continued to take her courses through Zoom calls she became overwhelmed, as online school is not easy to manage. Cierra understood that it wasn't just her peers that were affected, but so were children and families enduring the pressures of the pandemic. Eager to give back, Cierra founded creArt Foundation, combining her love for the arts with her passion for community service. Targeting the most vulnerable within her community, she reached out to Youth Homeless Shelters throughout the GTA, offering her program and support.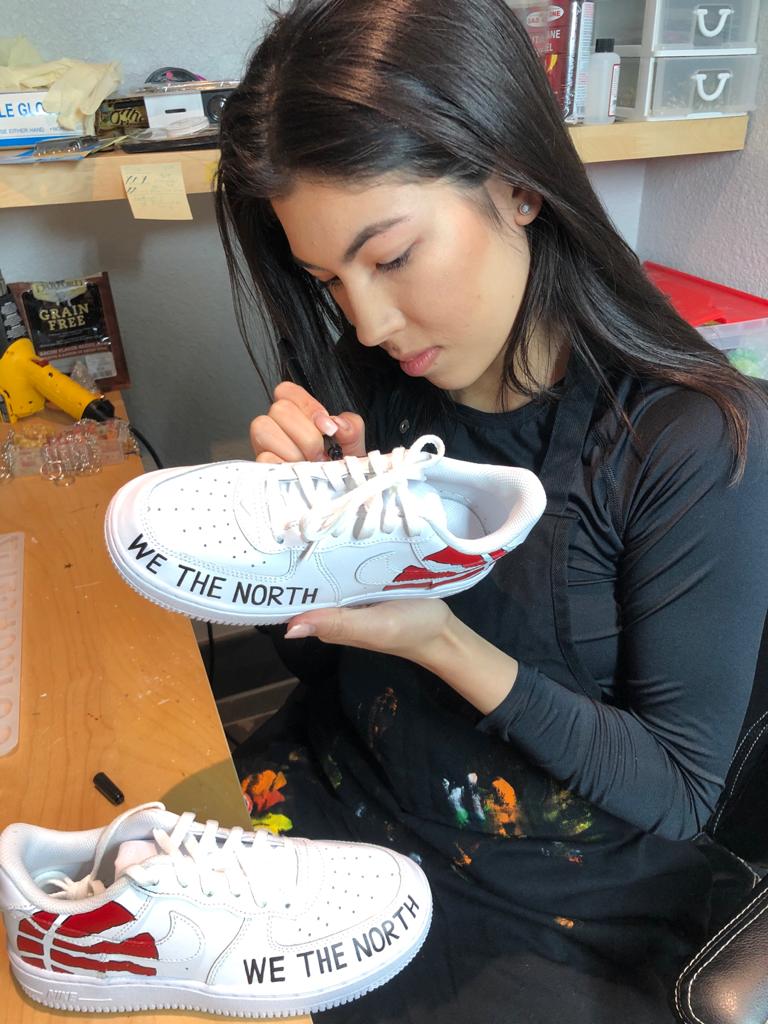 For Cierra, art has always been the subject that she was drawn to. After deciding to start her foundation she needed to seek funding to create art packs for the workshops. In January of 2020, she sparked a brilliant idea, the start of CJ Customs. She started her small business customizing shoes with all sorts of colourful designs from LV patterns to flowers! As soon as she posted them online, she began to receive traction. People began contacting her asking to customize their shoes and jackets! Not long after that she began to create resin art. From floral keychains, to coasters, to holiday themed snow globes! Not only does CJ Customs create wonderful artwork, but 100% of the proceeds are donated back towards funding the creation of art paks for creArt Foundation!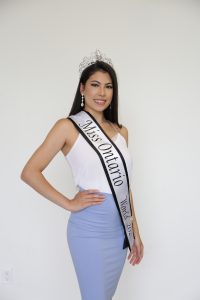 After winning the Miss Vaughan World title at the Miss World Canada Preliminaries (February 2020) Cierra began to put her project into action.
Now as Miss Petite Globe Canada 2022, she continues to enrich the lives of youth ages 6-15 in challenged home environments, by utilizing art therapy to help youth heal from the trauma of being displaced. Art forges a connection between the mind and body, and that is what Cierra will help rebuild. Giving them the tools necessary to tap into their creative side, her goal is to help children gain confidence, expand their imaginations and assist with their individual growth.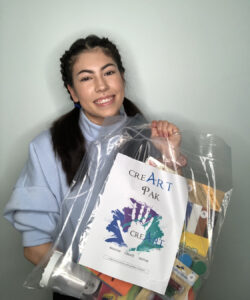 Running virtual workshops means that we must get art supplies out to all the participants' homes. Cierra reaches out to local businesses within her community to purchase art supplies. With help from her community she has raised over $60,000 to date. She created 'creArt paks' filled with all the art supplies necessary to complete twelve different art projects! She then hand delivers these art paks to the front doors of each participant's home. She hopes to enrich the lives of as many youth in her community as possible, and one day, across the country. Engaging in Art activities will help continue to promote positive mental health and also provide a truly memorable experience for all!
Arts Education is essential for youth and children to develop properly. At creArt, we make learning a FUN experience!
creArt continues to reach out to local groups and communities to provide support and offer our art workshops to children and youth.
Come and see all the great artwork the students have been creating. Behind the scenes look at our students learning new techniques.
Cierra made art online so much fun

Cierra made art online so much fun for my son Alex ! He was engaged for the entire workshop and didn't want to stop! He is looking forward to his next workshop.
Lisa G (mom)
Thank you!

Thank you for your generous donation of providing art workshops for the children in our shelter. With your help we are able to offer the level of services that are critical in helping so many families build a better future.
Red Door Family Shelter
Cierra's art classes are a lot of fun!

Cierra's art classes are a lot of fun!  I really enjoyed making mini clay animals!
Alex G. (Age 15)
The youth are forever grateful

The quality of your art and the care you put into educating the youth, goes a long way to improving the mental health and wellbeing of our young residents. A participant shared her art piece with me once, explaining; she didn't think she was capable of making such a piece. 
Youth Without Shelter 
I love Cierra's art workshop!

I had a great time making the optical illusion drawing! I love Cierra's art workshop!
Monica  (Age 13)
Thankful for your Foundation

It's an honour to work with creArt and Cierra Johnson. We look forward to working together in the years to come in support of access to quality art learning tools for remote Indigenous students in Canada.
Miigwetch. Thank you
Collen Gray, Art For Aid
It was fun!

I learned about the colour wheel and how to use cubism to make a Picasso portrait! It was fun!
Sofia (Age 8)
We love creArt's Workshops 

The creArt program provided the children and youth with the opportunity to try new art activities, engage with others during the isolating times of Covid-19 and lastly to have fun! The children, youth, and their families, all loved the program and continue to show interest in the future workshops.
360 Kids Youth Shelter
We send out a quarterly newsletter to let you know what's new at CreArt and upcoming events!